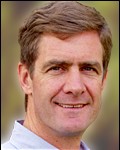 UPDATE:  Thanks for your interest. Prioleau Advisors is no longer accepting new business (link). 
I have worked in the location business since 1995, when I managed marketing for Trimble Navigation's OEM Division; a group chartered to sell credit card sized GPS modules into early navigation systems for prices of around $200.  The potential of location to change the world could be seen even then, but the amount of time it would take was underestimated by most…including me.  There are a lot of my old slides out there with bold statements that "This will be the Year..". The benefit of sticking with something for a while is that it increases your chances of eventually being right. Location has come into its own, as a core element of the mobile eco-system. While the tactics and business models are being worked out, it is conclusively here.
I have had the chance to work for and with many of the great companies and people who have been part of the location business.  These include past employers SiRF Technology, deCarta and CloudMade but also in partnership with many of the companies that have made the location industry in ways both big and small including application developers, content providers and mobile advertisers who are working to make this industry happen.
I founded Prioleau Advisors in 2009 in response to a growing demand from all types of businesses who wanted to add a location component to their mobile strategy.
LinkedIn Profile here.